Media Partners
CrowdReviews.com is a transparent online platform for determining which products and services are the best based on the opinion of the crowd. The crowd consists of Internet users which have experienced products and services first-hand and have an interest in letting other potential buyers their thoughts on their experience. CrowdReviews.com is driven by an algorithm allowing for both customers and providers of products and services to understand how the rankings are determined. The service can be used by potential buyers to learn more about their vendors prior to making a purchasing decision.
---
Our Dermatology Online (eISSN-2081-9390) is an international, peer-reviewed, open-access, online publication. Our Dermatology Online welcomes reports on dermatology and venerology and related fields (scientific discipline). We encourage our authors living in developing countries to publish their papers with us. A range of discounts or waivers are offered to authors, for example on fast-track submission. We publish article in English or other languages: french or Spanish.
---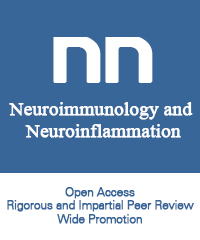 OAE Publishing Inc. (OAE) , launched on Mar. 3rd, 2015, is an online, open-access publisher specializing in biomedical peer-reviewed journals. With the goals of promoting academic exchange and knowledge sharing, OAE sets up an academic platform for biomedical experts and scholars all over the world. Now we possess 10 journals. NN is one of them. NN publication started on June 27th,2014. It is sponsored by Chinese Society of Neuroinfection and Cerebrospinal Fluid Cytology. It can be indexed in Directory of Open Access Journals (DOAJ), DRJI, EBSCO, CASEurasian Scientific Journal Index, Google Scholar, Hinari, JournalGuide, JournalTOCs, Open J-Gate, Root Indexing, SHERPA/RoMEO and Wanfang Data. NN also has large group of readers and editors are from all over the world.
---